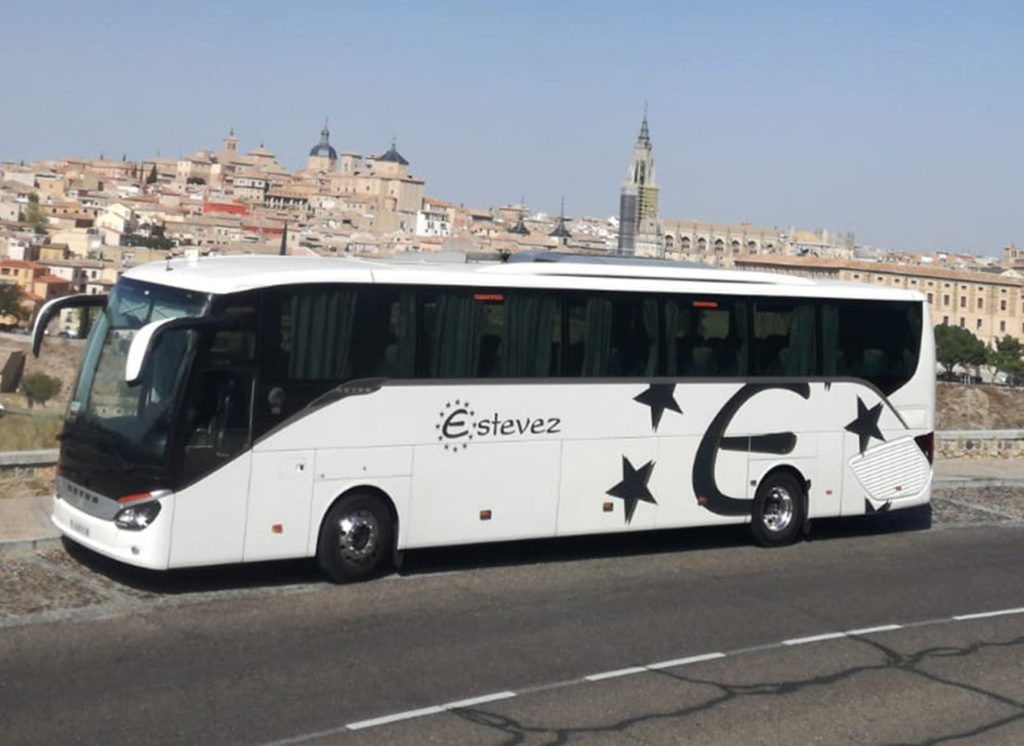 OUR SERVICES
WE MEET ALL YOUR TRANSPORT NEEDS
Empresa Estevez Avión S.L. analyses and provides solutions to your transport needs. Our qualified staff and a modern, fully equipped fleet allow us to offer the best service to our customers in Spain and Europe.
We have been certified to meet UNE-ISO 9001 standards and strive to improve every single part of our service through an organisation-wide continual improvement system to ensure that our customers are fully satisfied.
We design employee transport routes tailored to each company's needs and schedules, keeping commuting accidents to a minimum and boosting employee punctuality.
We pick up and drop off public, private and charter schoolchildren at the start and end of each school day. We also provide transport for school outings within the city, end-of-year trips, etc.
We have shuttle routes to and from airports, train stations, bus stations, ports, etc. and provide shuttle services within the city for hotels, restaurants and museums, to mention a few.
If it's going to be the most important day of your life, we can ferry your guests around so that you only worry about enjoying yourself.
Many of Vigo's sports clubs rely on us, year after year, to take them to sports events, and we trust them back, because our company sponsors these clubs, doing our bit to encourage children and teenagers to play sports.
CONVENTIONS AND CONGRESSES
For any company event (openings, staff retirements, Christmas lunch/dinner), or for any personal event (christenings, communions, family gatherings), get in touch with us and ask for a free quote. We'll see what you need and offer a range of options so that you enjoy the moment without worrying about your guests.
Organise your trip and we'll take you, adapting the route to your requests and optimising the journey times, taking you anywhere in Spain or Europe. We'll help you by suggesting ideas, telling you about points of interest and possible stops along the way to make your journey a unique experience.
We have been working with Europe's leading national and international tour operators for more than 10 years.
EXPERTS IN INTERNATIONAL TRANSPORT
THROUGHOUT EUROPE